Disney's 20,000 Leagues under the Sea to Resurface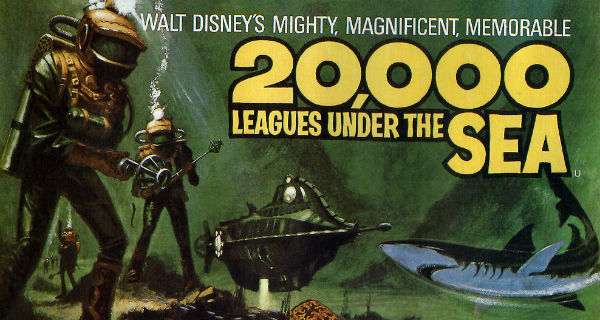 Disney to Return to Jules Verne's 20,000 Leagues under the Sea, and they're not the only ones

Director James Mangold might be attached to direct While he's currently set to direct Hugh Jackman's last Wolverine movie, slated to come out in the summer of 2017, but according to Deadline, the director has signed up for a 20,000 Leagues journey under the sea, which just goes to show that not only is there nothing new under the sun, but also under the sea. Luckily, however, it seems audiences, myself included, will never tire of returning to Jules Verne's immortal classics.
The movie, to be titled Captain Nemo is planned to tell the origins of the most famous mysterious characters in Western culture. This will not be Disney's first go at this particular story. While their 1954 adaptation is, today, largely forgotten, it has dominated public imagination of the work for decades. Nowadays, when for better and for worse, Disney is revisiting most, if not all, of their earlier works, it seems it's Captain Nemo's turn to receive "the treatment".
In a not uncommon twist of events, at least for the past few years, it seems Disney will again have to share the waters with another adaptation of Verne's book. No other that Bryan Singer (another notable director in the X-Men Franchise) is also set to direct a 20,000 Leagues movie. As is often the case when such coincidences (?) occur, it is likely that either the two movies will set themselves apart from each other, or one of them will make a dive for it and disappear for good.
Either way, the crew of the SFF Planet will keep you posted.