Samurai Jack Season 5 – New Details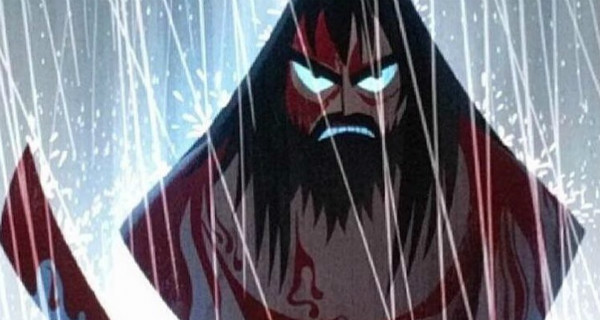 Samurai Jack is coming back from the past, and he's darker, more mature, and if that's even possible – more badass!
The fact that 'Samurai Jack' is coming back is no longer even news. Those of us who have grown to love the silent, gold-hearted samurai have been eagerly waiting his return for the past 12 years or so. And some time last year it seemed like our prayers have been answered, and guess what? "It's Jaaack!" to paraphrase Jack Nicholson in 'The Shining', and just like that other jack comes back transformed.
A Different Kind of Jack
This time around, the animated Samurai will not be on Cartoon Network, but rather on Adult Swim. The implication of this, according to the series' creator, Genndy Tartakovsky, is that the 5th season will be very different from its predecessors. For one thing, no longer tied down by restrictions of CN, Jack will be able to be much more sophisticated, mature, even graphically violent. He will also have much more depth of character, instead of the rather one dimensional samurai we have come to know (and like).
In an interview to IGN, Tartakovsky revealed that the 5th season will not only be darker that its predecessors, but will also not be a sequel to its previous run on Cartoon Network. Instead, it will be more of a reboot (Aaah! Why?). The plot of the new season will take place years after the point where the last episode of episode 4 left off.
What is more, it seems that the new Samurai Jack will no longer be restricted to his heroic but somewhat rigid quest. Instead, the new season will find him kind of lost, many years after his initial quest began. Therefore the new season promises to be 'a story of redemption and an attempt by Jack to find his identity and his way again. Despite all this emotional load, the season's creators promise Jack will be "just as badass as it's always going to be. Probably even more."
Will We Like the New Jack?
To be honest, I surely hope so. To be sure, I want 'Samurai Jack' to come back just as much as any other fan. But will this new Jack be the one we used to like and watch on endless reruns? Do we really want our favorite samurai to be darker and full of angst? I guess we trusted Tartakovsky once with a cartoon and he gave us ART. We'll just have to trust him again.